Your benefits:
Maximum efficiency
KAESER rotary screw blowers are highly efficient across a broad flow rate control range. Their exceptional efficiency allows savings of up to 35% in comparison to conventional blower systems.
Operating data and status information in real-time
The integrated SIGMA CONTROL 2 controller provides efficient control and monitoring of operating data and status information in real-time. A multitude of available communications channels make conducting energy audits in accordance with ISO 50001 as easy as child's play.
Low installation costs
Connection-ready blowers are delivered complete with all sensors and an emergency stop switch, are ready-filled with oil and are fully certified. This significantly reduces the work and costs required for planning, installation, certification, documentation and commissioning.
From CBS to HBS series
The rotors in KAESER KOMPRESSOREN's ne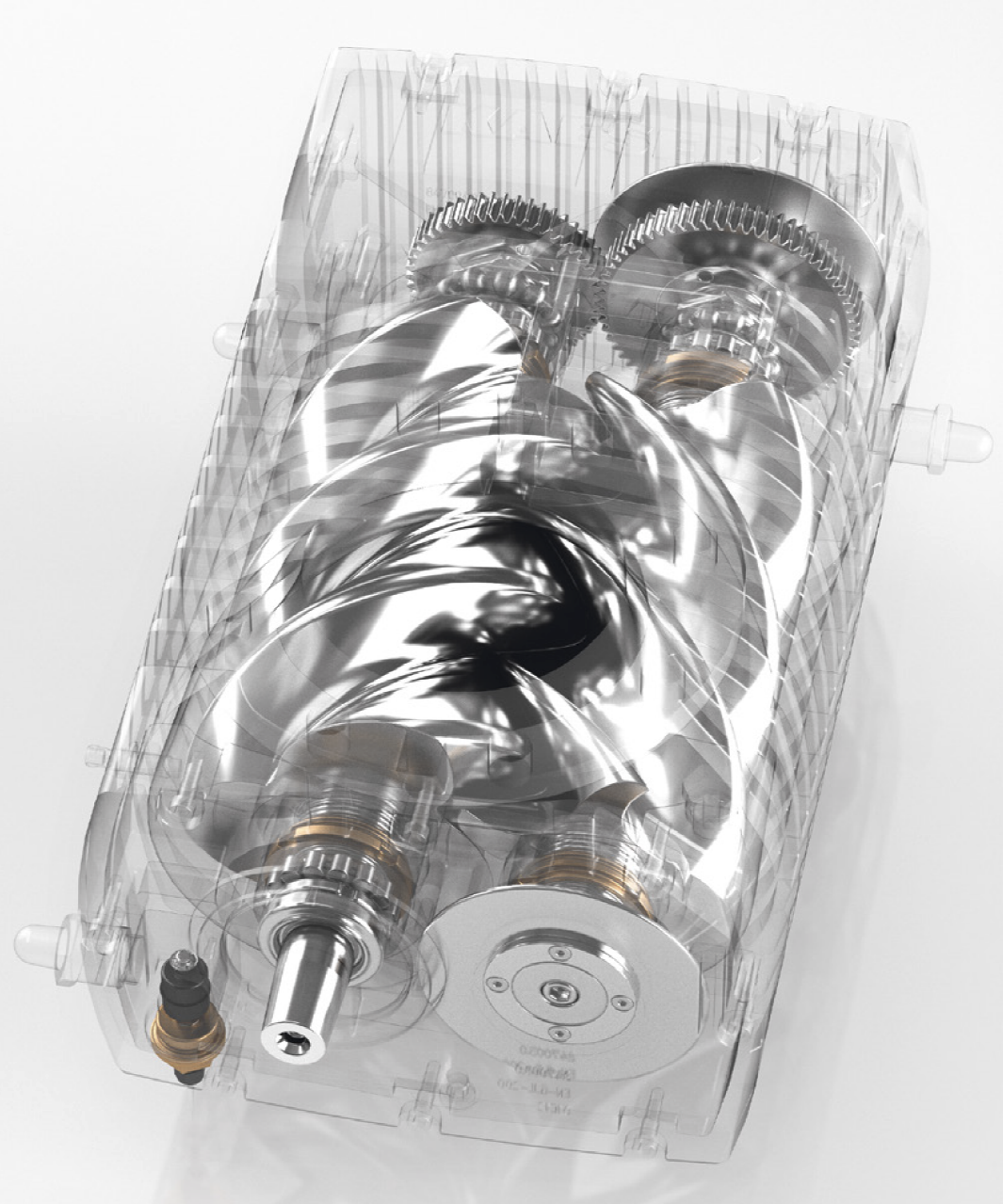 w CBS,
DBS, EBS, FBS, GBS and HBS series rotary screw blowers are based on the world-renowned SIGMA PROFILE
and have been designed to meet the particular needs of
blower applications. So, just like their compressor counterparts, KAESER's rotary screw blowers deliver more compressed air for less energy. The use of premium-quality
mechanical and electrical components ensures a powerful,x`
energy-efficient, state-of-the-art blower system that is
delivered ready for immediate connection.
Efficient operation
KAESER rotary screw blowers consume significantly
less energy than conventional rotary lobe blowers and
also achieve significant savings in comparison with turbo
blowers. The combination of a blower airend featuring
energy-saving SIGMA PROFILE rotors, flow-optimised
components, efficient power transmission and high-efficiency drive motors ensures exceptional performance,
guaranteed by KAESER in accordance with the stringent
tolerances of ISO 1217.
Long-term dependability
Renowned worldwide for the quality of their design, components and manufacture, KAESER products guarantee
long-term machine and process availability that you can
rely on. High-quality features include durable rotor bearings, a dependable power transmission, precision-dimensioned drive motors, torsion-free sound enclosures with
a cleverly designed cooling air flow, SIGMA CONTROL 2
machine controller for efficient and dependable operation
– and many more besides.
Cool and quiet
KAESER rotary screw blowers also masterfully manage
the balancing act between best possible damping of structure-borne and fluid-borne noise and optimised cooling of
the blower airend, drive motor and intake air. In fact, the
reduction of fluid-borne noise – pulsations caused by the
compressed process air conveyed in the connected piping
– has been refined to perfection.